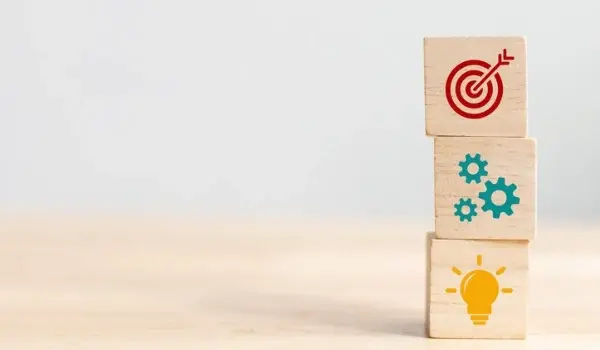 Andy Silverman
•
Aug 19, 2021 9:00:00 AM
Proving the Value of the Legal Department Through Contracts
---
Corporate legal departments have long been viewed as cost centers for businesses, but more and more organizations are beginning to realize the value they provide. Instead of being thought of as the department that delays all bold ideas for growth and innovation, in-house legal teams are becoming more active partners in high-level strategy and planning.
According to a 2020 survey from The Association of Corporate Counsel (ACC), the percentage of chief legal officers who report directly to the chief executive officer has increased by 15% in two years, from 64.4% in 2018 to 80.2% in 2020. The survey also found that 75% of the chief legal officers who report to the CEO are often asked for their input on strategic decisions.
With the ever-increasing regulatory hurdles businesses face, it is no wonder why the C-Suite is starting to rely more on legal departments. But legal departments do more than just tell executives and other employees how to comply with the law. They help the business avoid costly errors and liability, instill a culture of ethics and accountability, and vet and oversee outside counsel, among other key responsibilities.
Yet even these benefits may be overlooked because they are not dealt with every day, and they may not be readily apparent in a company's bottom line.
This blog explores how legal departments can use effective contract management to demonstrate the value they bring to an organization.
Getting Contracts Signed
Even before agreements are signed and in place, there are many ways in-house legal teams can prove their value through contracts and contract management.
If a company frequently deals with certain types of contracts (e.g., non-disclosure or employment agreements), a legal department can develop templates to standardize these contracts. These templates can save the company time and money, which is something both frontline salespeople and executive management should appreciate. And the less time a sales team has to spend on tedious contract tasks, the more time they can spend working with prospects and generating revenue.
Implementing and Managing Contracts
The contracting process isn't over once an agreement is signed. The company must monitor when the deliverables are due for each party and whether there are any conditions that must be met prior to the conclusion of the contract.
For example, if an automobile manufacturer contracts with a supplier for a specialty part, the automobile company needs to know when the shipment of parts is supposed to arrive and whether there are penalties for late delivery or incentives for early delivery. If the supplier repeatedly fails to deliver parts on time and the automobile company wants to move on to a different supplier, they need to understand how it can get out of the contract without breaching it. A legal department can make sure this key information is known and tracked by the people who are implementing the contract. It can also ensure there is enough time to renegotiate a contract before the end of the contract term, potentially saving on fines or fees that result from missed deadlines.
Reporting on Contracts
Even if a legal department does a great job negotiating and monitoring contracts, it can still add additional value through comprehensive contract reporting. A legal department can report how many contracts the company is a party to, the subject matter of those contracts, the anticipated revenue and costs resulting from those contracts, and when the contracts renew or terminate. This allows a business to make accurate revenue forecasts with real data.
But beyond that, legal teams can also utilize contract reporting to provide insight on things like:
Noteworthy contracts that drove significant business or enabled the company to expedite growth
The value of key contracts and how those agreements impact the organization
Costly problems that were avoided (compliance issues, litigation, etc.) due to robust contract management procedures and risk mitigation protocols
Time or financial savings that were made possible through contract management process improvements
In-house legal departments play a major role in determining the success or failure of an organization, and this list represents a few of the ways to demonstrate value with figures that impact the bottom line.
Implementing Technology to Improve the Process
A cost-savvy and forward-thinking legal department can use technology to help with all the above. Almost everything mentioned previously can be achieved manually, but with the right legal tech, in-house teams can save valuable time and significantly reduce the amount of effort needed to effectively manage contracts.
Not only does legal technology like contract lifecycle management software save time and money by expediting your contracting processes, it also makes it easier to demonstrate the impact of these process improvements.
When all of your contracts are stored in a central contract repository, you can access your agreements without having to search through shared drives or computer desktops to find what you're looking for. And with advanced search and robust reporting features that some CLM software offer, you can quickly isolate key information within your contract portfolio that helps prove the legal team's value.
Changing the Perception
The legal department does not need to be viewed as a roadblock to a company's growth. It can shift this often-unfair perspective by becoming a key partner when it removes hurdles to growth by improving the contract process. The implementation of the right tools and development of the right contract management framework will help showcase the real value a legal department provides.
Up Next
New Ebook: Actionable Insights from Four In-house Lawyers
Read article