Summary
Every folder in ContractWorks has the option to be archived. Documents residing or moved in archived folders will have notifications and recurrences disabled should they have been active otherwise, and will also remove documents from searches and reports unless specified otherwise to be included.
Instructions
Step 1: Click into, or create the folder you would like to be archived.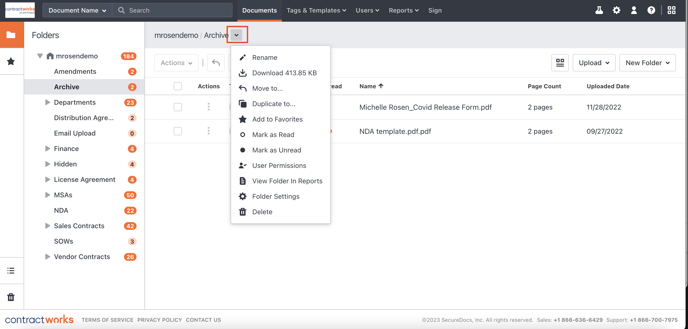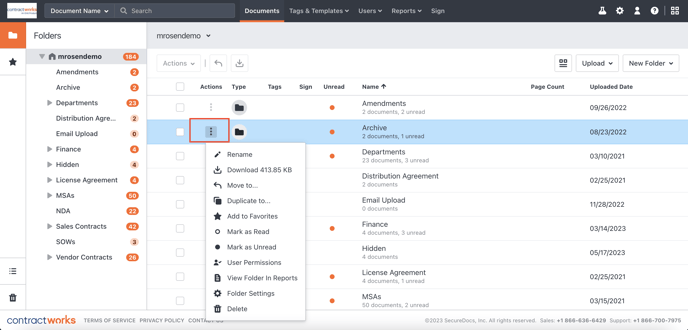 Step 2: In the location trail at the top of the repository, click on the carrot icon next to the current folder and click on 'Folder Settings'.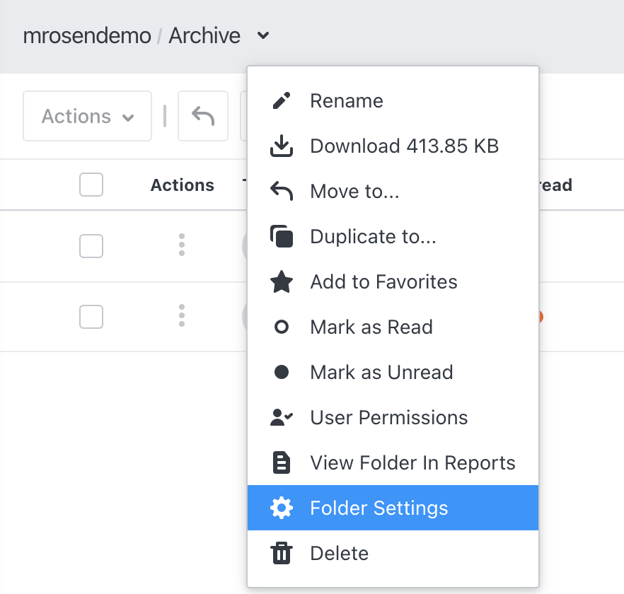 Step 3: Slide the bar to activate the 'Archive Folder' section and save your changes.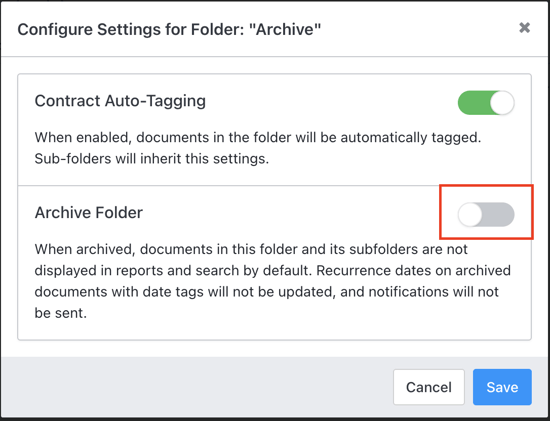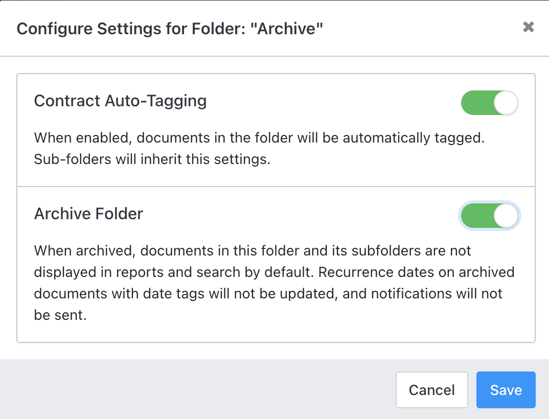 Step 4: The folder and its contents are now archived. The archived folder is noted with the archive icon in the repository. The icon signifies a storage box as opposed to the normal folder icon.
Step 5: Should you like to search or report off of these archived documents, you must select 'include archived documents'. They will not otherwise appear.